Edit pictures into dual tone effects in Photoshop
in 1 days, with 10 revisions





Service Description
Hello Beautiful Peoples.
I am providing service in which I will edit pictures into dual tone effect that is based on Dual Tone. I will also introduce some amazing features in it which will also be included in your pictures. As you can see from display pictures of me. Hope you will like it. Btw You can also add your favorite colors to your pictures.

Packages*
Basic* Edit your 3 Image into Glitch effects. $10
Gold* Edit your 6 Image into Glitch effects. $20
Platinum* Edit your 10 Image into Glitch effects. $30

SERVICES:
Photo Retouch
Crop Image(adjustment)
Remove Scars
Remove Background

Goals:
Giving you the best work is my first priority.
Best Regard...
Frequently Asked Questions
Q:What is dual tone effect ?
A:Dual tone is a halftone reproduction of an image using the superimposition of one contrasting color halftone over another color halftone. This is most often used to bring out middle tones and highlights of an image.

Q:Can two different colors be combined into one Picture ?
A:Of course. With Photoshop i can combine two different colors in one image. As you can see in the picture above ..

Q:How do you put two colors together in one Image ?
A:With the help of Photoshop it's a very difficult task for me to put two different color in one picture. Since it is very difficult to combine both colors into one picture, i uses so many layers that I can combine two colors into one image. As you can see in my work above.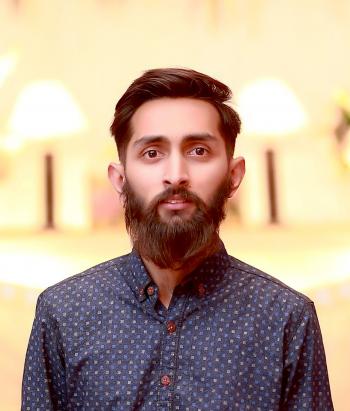 Farook Paracha

3
Service(s)

0
Follower(s)

0
Purchase(s)