Design wedding album and photo album in Photoshop
in 2 days, with 20 revisions





Service Description
Hello Beautiful Peoples.
I am providing a service in which I will make you a wedding album or photo album. I will also design some amazing pages of the album from the photos you have given, which will include a picture of the couple for the cover as well as the names of the bride and groom. As you can see in my display pictures.

I WILL DESIGN THIS KIND OF ALBUMS :
Wedding albums( Indian & Western).
Photo albums
Couple shoot album.
Indoor/Outdoor shoot album.
Anniversary Album.
Birthday Album.

SERVICES:
Album cover (Front & Back)
Interior Page.
Album Size 12*36.
Ready To Print.
Design Layout.
Add page background.
Add clipart / Shape.
Add Border.
Add Text (as provided)
Color Correction.
Resize & Crop.
Basic Retouch (if required)

IMPORTANT NOTE:
For custom albums please contact me before place an order.

Order with confidence
Frequently Asked Questions
What kinds of album do you offer ?
Mostly Indian & Western Style such as (Wedding albums, Couple shoot, Indoor/Outdoor shoot, Anniversary Album).

What are your popular size albums ?
12*36 Inches

What type of software do you use?
Adobe Photoshop CC

Do you Retouch the photos?
Yes, I can do basic retouch if required.

How you chargers for reducing pages ?
You can contact me first I can arrange a custom offer.

How can i send/share my images?
You may upload all your images to Google Drive and share me the link of your folder. To get best result, organize your images before upload.

What information do you need about the album?
I will need to know the open size and the closed size of the album (Height x Length) and how many pages would you like your album to have? Of course, please don't forget to send me the images first.

Can you edit my images?
Yes, I can edit your images for and extra cost. Thanks.

Will I receive a physical album?
No, you will receive only the design of the album as high-resolution JPG files at 300 DPI ready for print, not a physical album.

Is the final output Print Ready?
Yes, all packages come with 300 DPI Print Ready Files.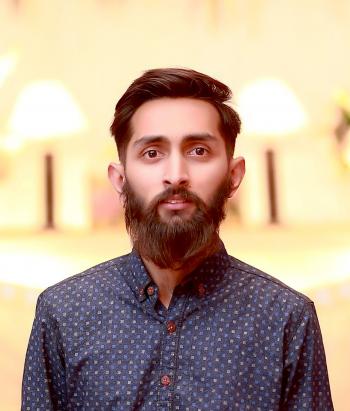 Farook Paracha

3
Service(s)

0
Follower(s)

0
Purchase(s)