3D Interior and Exterior Design
in 5 days, with 3 revisions





Service Description
Hi there!
My name is Zain and I am a 3D Visualizer with the experience of 4 years in the field of Architecture. I am passionate about bringing imagination to life with attention to detail and accuracy.
I can produce high quality Photorealistic renders and walkthrough animations of Interior and Exterior Design.
I take pride in my ability to bring a unique and creative perspective to every project, whether I am creating a new design from scratch or bringing an existing one to life.
As an experienced professional, I am dedicated to delivering exceptional results for my clients.

Services:
3D Floor Plans
Interior / Exterior Renders
360 Panorama Renders
Walkthrough Animations

Technology Used
Lumion, Twinmotion, Enscape 3D, Vray, Sketchup, AutoCAD, Adobe Photoshop, Adobe Premier Pro
Frequently Asked Questions
Q - How you are going to complete this Project?

1- PLANNING AND PREPERATION: I will begin it by gathering all necessary information about the project , including the purpose of the render, the design of the building or structure, and any specific requirements or preferences. I will also choose the software and hardware that I will use for the project.

2- 3D MODELING: In this stage, I will create the 3D model of the building or structure using the software and data provided. This may involve creating individual components of the model, such as walls, windows, doors, and other details, and arranging them to create the overall design.

3- TEXTURING: I will add materials and textures to the model to make it look more realistic. This may involve adding colors and patterns to surfaces, as well as adding details.

4- LIGHTING: Once the model is fully textured, I will set up the lighting and shading for the scene. This may involve adding light sources and adjusting their intensity and direction, as well as adjusting the way the model responds to light.

5- RENDERING: After the lighting and shading are set up, I will begin the rendering process. In this stage, I will use the software to create the final image or animation of the model. This may involve specifying the resolution and other settings for the render, and then letting the software process the image or animation.

6- POST PROCESSING: Finally, I will do some post-processing work to touch up the image or animation. This may involve adjusting the color balance, adding special effects, or compositing the image with other elements.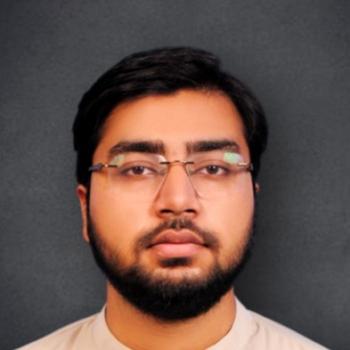 Muhammad

1
Service(s)

0
Follower(s)

0
Purchase(s)
---
More Services From Muhammad
The provider has not added any more services yet!