Amazon Virtual Assistant | FBA/FBM
in 5 days, with 1 revisions





Service Description
Professional Amazon Virtual Assistant

As a professional Amazon virtual assistant, I will make sure you become a successful seller. I will deliver results beyond your expectations and achieve profitable growth for your brand.

Established Account:
If your account is already established and running but there's still room for improvement, I will be your professional Virtual Assistant and assist you in managing the seller central or rank your product and much more.

New Seller:
If you're a new seller or want to launch a product on Amazon then dig no further. I being your Professional Virtual Assistant, will do product research for your private label with the help of advanced tools and find a high potential product, and will do its sourcing. I won't put an end after this but will also work on its ranking and will take your account to its peak.

My Expertise:
Product Research/Hunting
Product Sourcing
Listing Creation/Optimization
Content Writing
Product listing with accurate SEO
A-Z Seller Center Management
Precise strategies for PPC
Influencer Marketing


Looking forward to assisting you!
Technology Used
Seller Central
Frequently Asked Questions
Do you also do promotions/marketing?
Yes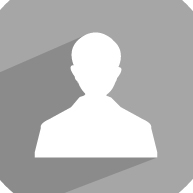 Ayan

2
Service(s)

0
Follower(s)

0
Purchase(s)