Service Description
| Influencer Marketing Campaigns | Instagram, Youtube, Tiktok Influencers |



Hey! If you're spending hours every day looking for the perfect influencer marketing campaign or influencers for your product and still lacking the needed requirements, let me introduce myself



I am Suhaib, and I'm an Influencer Marketing expert. Influencer marketing is a great way to introduce a new business, build a rapport, promote your brand/product, and boost your sales. But all of this is only possible if you make sure that you get exposure to the correct audience, and this could be one tricky business. That's why I'm here to manage your Influencer marketing campaign. I will approach and negotiate with influencers and make deals with them.



Why Me?

I will find the best influencers at affordable rates and make sure you invest in the right place without wasting any of your resources + I can find influencers of any language.

I also love deadlines and care for your time as well as our agreement.
Technology Used
Online Tools
Frequently Asked Questions
Do you also approach influencers and manage complete campaigns?
Yes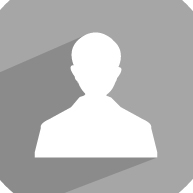 Ayan

2
Service(s)

0
Follower(s)

0
Purchase(s)