Service Description


SEO (Search Engine Optimization) is a process of optimizing a website or web pages to improve its visibility and ranking on search engine result pages (SERPs) organically. SEO services typically include the following:

1. Keyword research: Identifying the most relevant and high-traffic keywords that are related to the website or web pages.

2. On-page optimization: Making changes to the website's content, HTML tags, and structure to make it more search engine friendly.

3. Off-page optimization: Building high-quality backlinks to the website from other reputable websites to improve its authority and credibility.

4. Technical SEO: Fixing technical issues that prevent search engines from properly crawling and indexing the website.

5. Content creation and optimization: Creating and optimizing high-quality content that is relevant, useful, and engaging to the target audience.

6. Analytics and reporting: Monitoring the website's performance, tracking key metrics, and providing regular reports to the client.

7. Local SEO: Optimizing the website for local search to increase visibility in local search results.

8. E-commerce SEO: Optimizing the website for e-commerce search to increase visibility of products and services in search results.

9. Mobile SEO: Optimizing the website for mobile devices to improve user experience and search engine rankings.

Overall, SEO services aim to improve the website's search engine rankings, drive more traffic, increase brand visibility, and ultimately, increase revenue and profitability.
Technology Used
To provide SEO services, there are several technologies and tools that can be used to scope and execute the tasks efficiently. Some of these include:

SEO tools: There are several SEO tools available, such as Ahrefs, SEMrush, Moz, and Google Analytics, that can help with keyword research, on-page optimization, backlink analysis, and reporting.

Content management systems (CMS): Popular CMS platforms such as WordPress, Shopify, and Magento can help with on-page optimization and content creation.

Website analysis tools: Tools such as Google Search Console, GTmetrix, and Pingdom can help with website analysis and identifying technical issues that need to be fixed.

Keyword research tools: Tools such as Google Keyword Planner, Ubersuggest, and Keyword Tool can assist in identifying relevant and high-traffic keywords for the website.

Social media management tools: Social media management tools such as Hootsuite, Buffer, and Sprout Social can help with social media optimization and management.

Mobile optimization tools: Tools such as Google's Mobile-Friendly Test and AMP (Accelerated Mobile Pages) can assist with mobile optimization.

E-commerce platforms: E-commerce platforms such as WooCommerce, Shopify, and BigCommerce can help with e-commerce optimization.

Overall, the use of these technologies and tools can help with efficient execution and reporting of SEO services.
Frequently Asked Questions
To get started with SEO services, some basic requirements include:

A website: You will need a website or web pages to optimize for search engines. If you don't have a website, you will need to create one.

Target keywords: You should have an idea of the target keywords related to your business or website that you want to rank for.

Access to the website: You will need access to the website or web pages to make changes and optimize them.

Budget: SEO services can vary in cost, so you will need a budget to cover the cost of the services.

Time: SEO is an ongoing process, and results can take time to show. You will need to be patient and invest time in the process.

Content: Creating high-quality and relevant content is crucial for SEO. You will need to have content or be willing to create it.

Overall, the basic requirements for SEO services are a website or web pages, target keywords, access to the website, budget, time, and content.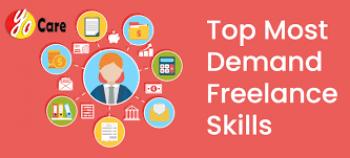 zeeshan

1
Service(s)

0
Follower(s)

0
Purchase(s)
---
More Services From zeeshan
The provider has not added any more services yet!