I will design handdrawn botanical minimalist feminine floral boho logo.
in 2 days, with 3 revisions





Service Description
Greetings!

The beautiful thing about boho design is that it never goes out of style. No matter what century you live in, you will always find people falling in love with this brilliant design because of its free-spirited atmosphere, vibrant colors, and beautiful patterns.
Therefore, why not try this style for your own logo?

So I am here to design modern handdrawn botanical minimalist feminine floral line art boho logo

Industries we cater in:
(Fashion stores, clothing brands, cosmetics, the beauty industry, food establishments, bakeries, femininely brands, real estate businesses, herbal items, hand-made goods, jewelry brands, Bar, Tourism, Salon, Boho, Restaurants, Real estate, Photography, Music, Artists, and other brands) Events (Christmas, New Year, Halloween, Easter, etc)

Why prefer me?
High-Quality work
Original modern handdrawn botanical minimalist feminine floral line art boho logo
100% Client Satisfaction
Resizeable and Printable 300ppi file
Fast and professional customer service
Unlimited revisions until you're fully satisfied
No extra charges for revisions

Custom | Modern | Hand drawn | Botanical | Feminine | Boho | Line art | Floral | Minimalist

If you have any queries, Feel free to ask me!
Technology Used
Adobe Illustrator is used to digitalize your logo (which is totally based on unique and 100% original concepts!)
Frequently Asked Questions
Difference between Minor and Major Revisions.

Minor Revisions are unlimited (like changing colors, sizing, fonts, etc) Major Revisions (like changing the whole design or design from scratch) are not unlimited. Only 3 major revisions are given.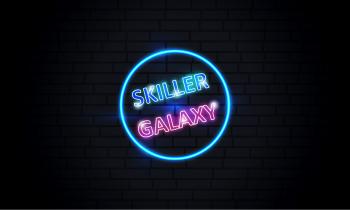 Aroosa Ashfaq

2
Service(s)

0
Follower(s)

0
Purchase(s)
---
More Services From Aroosa Ashfaq