Expert Advertising Management: Let Me Help You Reach Your Goals.
in 3 days, with 5 revisions





Service Description
As an advertising expert, I offer a range of services that can help you achieve your marketing and business goals. My expertise lies in creating and executing advertising campaigns that are tailored to your unique needs and objectives.

My services begin with a thorough analysis of your business, your target audience, and your competitors. Based on this research, I will develop a customized advertising strategy that includes the most effective channels, messaging, and creative elements to achieve maximum impact.

Whether you need to increase brand awareness, drive website traffic, generate leads, or boost sales, I have the experience and knowledge to create campaigns that deliver results. I specialize in a variety of advertising channels, including social media advertising, display advertising, and video advertising.
In addition to campaign creation and execution, I offer ongoing optimization and performance tracking to ensure that your advertising budget is being used effectively. I'll provide regular reports that outline the success of each campaign and make recommendations for future improvements.

As your advertising expert, my goal is to help you achieve the greatest return on investment possible. With my knowledge and expertise, I can help you reach your target audience, generate quality leads, and ultimately drive revenue for your business.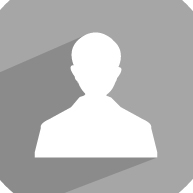 Fazila Maqbool

2
Service(s)

0
Follower(s)

0
Purchase(s)
---
More Services From Fazila Maqbool