I will be your professional amazon virtual assistant FBA and PPC expert
in 1 days, with 5 revisions





Service Description
Dear Buyer,

A very warm WELCOME TO MY GIG'!
Amazon Virtual Assistant ✅
If you are looking for an expert amazon fba virtual assistant, help with FBA then you came to the right place.
I gratefully welcome all entrepreneurs who are looking to grow or build their business with the help of an Expert Amazon Seller Central Virtual Assistant.
I Won't Let You Go Unsatisfied
Why Should we work together?
I am a private label Virtual Assistant for e-commerce. I am a full time seller central virtual assistant who has over 3 years of experience in the eCommerce field. I can manage the seller central account professionally. I am excited to help you to grow your e-commerce business. My main focus is on quality work and customer satisfaction.

I can provide professional assistance with the following tasks:
◆ Product Hunting/ Research
◆ Keyword Research
◆ Product Sourcing and Logistics
◆ Competitors Analysis
◆ Launching & Ranking
◆ Listing Creation SEO & Bulk Listing
◆ Suppressed and Stranded Inventory Fix
◆ Listing Optimization
◆ PPC Optimization & Management
◆Ungated Category /approve brand/ASIN
◆ A-Z Seller Center Account Management
If you have any questions, I invite you to discuss your Business, I'll be there at the next minute.
Industry
Business
E-Commerce
Platform
Amazon

Technology Used
E-Commerce
Amazon
Industry
Business
Frequently Asked Questions
. What kind of services you are offering in amazon virtual assistant?

. we are providing A to Z services on amazon as an Amazon virtual assistant

. Do you provide monthly services?

. Yes, we are providing monthly services and we have been in this amazon virtual assistant field for the past 5 years.

. Do you need seller central access of my account?

. Tasks that needs to be done from the seller central require Amazon seller central login access

. How can I trust you with your services?

. You can have a discussion before ordering any package about Amazon Business and Services. We will happy to help as there is no fee for suggestions.

. How will you update me on your work?

. I will provide brief daily and detailed weekly reports that are professional and self-explanatory so its easy to monitor and less time-taking for you.

. What happens i fail to do my job?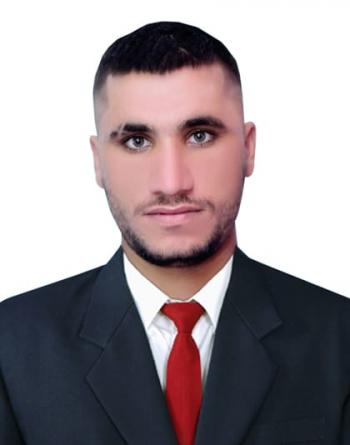 imi khan

2
Service(s)

0
Follower(s)

0
Purchase(s)
---
More Services From imi khan